Celebrate Nurses Week (And All Essential Workers)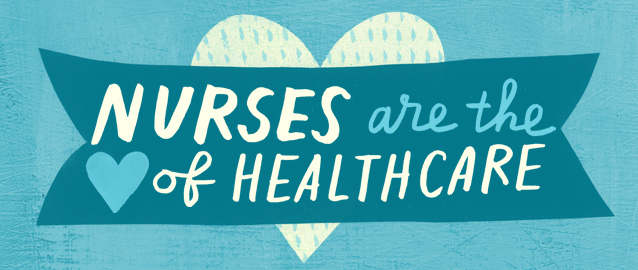 One of the greatest quandaries in health care management is that demand for health care workers is greater than supply. In this pandemic environment, this is true across all positions and professions within the industry. Prior to the pandemic, health care employers lose one in five employees every year. The good news? The pandemic has highlighted that health care workers are truly essential employees, worthy of hero status, and more than their fair share of accolades and notes of appreciation.
Take it a step further and look specifically at nursing. Nursing and other patient care positions have a turnover rate of 17-18%, the turnover rate for Certified Nursing Assistants is even higher at 30%. Further, the 2017 HealthLeaders Media Nursing Excellence Survey reports that over 60% of nurse leaders say that staff retention is their biggest concern. Wow! Combine that with the risks and workload of essential healthcare workers during the pandemic, and staff retention becomes even more important for nursing leaders.
Here at Hallmark, we believe that something needs to be done. These staggering numbers tell us that health care employees, who put so much care into the world, are overworked and emotionally exhausted. More than anything, they need a pick-me-up—not just during Nurses Week, but also throughout the year.
Even though health care staff engage in hundreds of interactions with patients as well as their families and care givers, they won't feel motivated to continue to provide exceptional patient care if they aren't ever acknowledged. However, even the simplest form or genuine appreciation can change how someone feels about their work and the health care system they work for. In other words, what you do for Nurses Week, Hospital Week and for employee appreciation throughout the year doesn't need to be complicated. In fact, simple is the best solution.
1. Give Cards for Nurses Day, Hospitals Week, Doctors Day and Employee Appreciation—It's That Easy
With this notion in mind, Hallmark Business Connections has created a line of cards specifically for those in the medical field who put care into the world. We invite you to explore our Nurses Week cards, nurse appreciation cards and essential employee appreciation cards. These cards can help practice managers, health care leaders and nurse managers be intentional in thanking their staff for the hard work they do.
2. Decide What to Write in Your Card for Nurses, Doctors and Support Staff (Here's a Formula!)
Can't figure out what to write in a nurse appreciation card? Don't worry, we're here to help. We've created a simple formula to help you craft just the right personal note in your Nurses Week or Doctors Day card. This formula is specifically designed to convey both empathy and appreciation:
Acknowledge the importance of the work
Describe a part of the job that is challenging or something admirable in the work
Sincerely say thank you
If you're sending the card around Nurses Week, be sure to sign off with "Happy Nurses Week!"
Here's a quick example:
3. Say Thank You—And Say It Often
Your appreciation shouldn't be expressed only once a year. To combat high turnover, low nurse morale and medical burnout, we recommend sending thank you notes for nurses and essential staff at least for times per year. You could simply flight them out quarterly. For example, Thanksgiving and Birthdays present another great time to send appreciation to your staff. (See this special birthday card just for staff appreciation)
4. Hallmark Cards Cost Significantly Less Thank Other Forms of Recognition
PTO (Paid Time Off), gift cards and gifts are great ways to show appreciation to employees, but they come with a cost, and often tax implications for your organization and the employees. But, the cost of a simple, sincere, Hallmark card -- it's priceless in impact and doesn't break the budget.
5. Hallmark Business Connections Makes It Easy
This special division of Hallmark makes sending employee appreciation and Nurses Day cards easy on you. With a couple of clicks, you'll be on your way to spreading cheer among your staff.
Stock up on employee appreciation cards for on-the-spot recognition. Keep your

employee appreciation assortment packs

in your desk. When someone goes above and beyond (or needs support during a difficult day), you'll be able to deliver a meaningful, in-the-moment message when they need it most.
Create a plan for when groups of employees should receive cards. Then, leave the rest to us. After you've personalized your Nurses Week card or nurse appreciation card, we can do the addressing, stamping and mailing for you.
See What a Hallmark Card Can Do
At Hallmark when we say, "When you care enough, you can change the world," we believe the health care industry has the unique ability to do this every day. We also know that for medical professionals, where caring is at the heart of the profession, you look for solutions that don't just impact the bottom line, but ones that also improve patient satisfaction and employee engagement.
Make Your Essential Staff Feel Extraordinary with Hallmark Cards
The staffing and retention issues in health care sets up an unsustainable situation where understaffed shifts cause nurses, doctors and support staff to be overworked and feel drained. Letting our health care employees know just how much they are appreciated is vital to employee engagement and staff retention. As leaders in health care, you have the power to take ho-hum or challenging days and make them days your essential employees will never forget.
Don't miss your opportunity to do something great for your staff-- whether it's during Nurses Week, Hospitals Week, CNA Week, Employee Appreciation Day, the holidays, or just because. A card with a special message is something your staff will forever appreciate.
Shop Nurse and Staff Appreciation Cards Today!
Plus, for a limited time, we're offering 20% off* our Nurse and Staff Appreciation cards. Simply use code NURSES2021 at checkout.
*20% off Nurse and Staff Appreciation Cards: Offer is valid through 12/31/21 midnight CT on employee appreciation cards and packs only. Discounts do not apply to personalization charges, envelope upgrades (Peel & Stick, designed, etc.), note cards and already-discounted cards. Promotions/discounts are not transferable to affiliated websites and are calculated on the total before taxes and postage. Cannot be combined with any other promotion or applied to past purchases. Free ground shipping with online account (contiguous U.S.).